Home

Website Updated 2-25-2014

The Current Blue Star Transmission - posted 2-25-2014 is
~~~~~
The current "Masters Messages" posted 1-31-2014
**********
Special Notice: 1-31-2014, our Facebook page has been hacked, and because of the difficulties trying to reestablish our account we have decided to no longer pursue Facebook. They have asked for too much personal information, none of which they need to have. You can continue to find us on all four of our websites.

.
A Three Volume series of books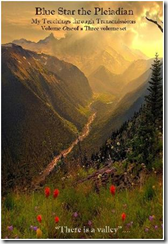 Please Note:
The Blue Star Transmissions began December 12th1997.
All Blue Star Transmissions written prior to the ones currently posted on this website are now only available in this three volume series of books
All new postings to our websites are listed on "Update Notices"
.